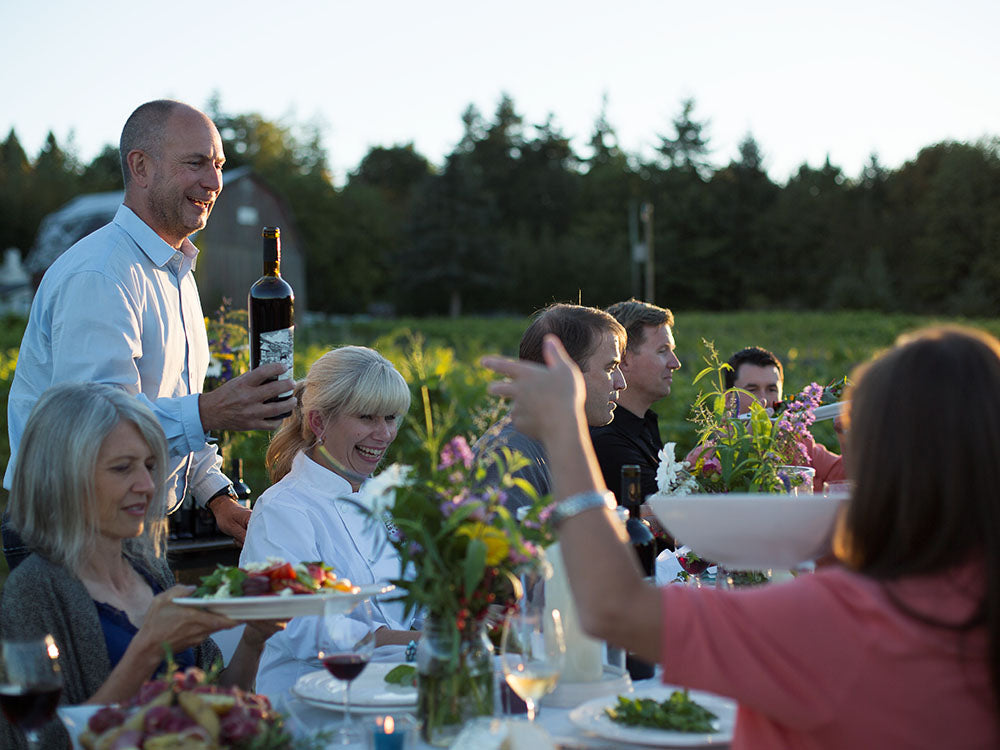 Vista D'oro Farm & Winery
Vista D'oro Farms is a culinary agritourism destination located in South Langley, BC on ten acres overlooking Campbell Valley Park and Golden Ears Mountain Range, just 45 minutes South of Vancouver.
Dedicated to providing an ultimate agritourism experience, Vista D'oro Farms & Winery grows heritage orchard fruits, heirloom tomatoes and grapes all of which can be found in the Farmgate Shop & Tasting Room in some form – whether in the flagship D'oro - fortified walnut Wine, Orchard Pear & Pinot Noir preserves or  Hand-cut Heirloom Tomato Salsa.
Vista D'oro Winery is dedicated to producing delicious hand-crafted wines. The traditional techniques and old world values that are used in our artisanal preserves are reflected in our winemaking methods. Made in small batches on our farm to be shared with family and friends, new and old.
"Vista D'oro Farms & Winery @vistadoro is a Fraser Valley jewel located in South Langley overlooking Campbell Valley Park and Golden Ears Mountain Range. Here you can buy heritage orchard fruits and heirloom tomatoes as well as perhaps the most unusual wine in B.C. — D'oro Fortified Walnut Wine; a must buy to serve to any wine enthusiasts." - Anthony Gismondi, Wine Critic and Journalist, Vancouver Sun