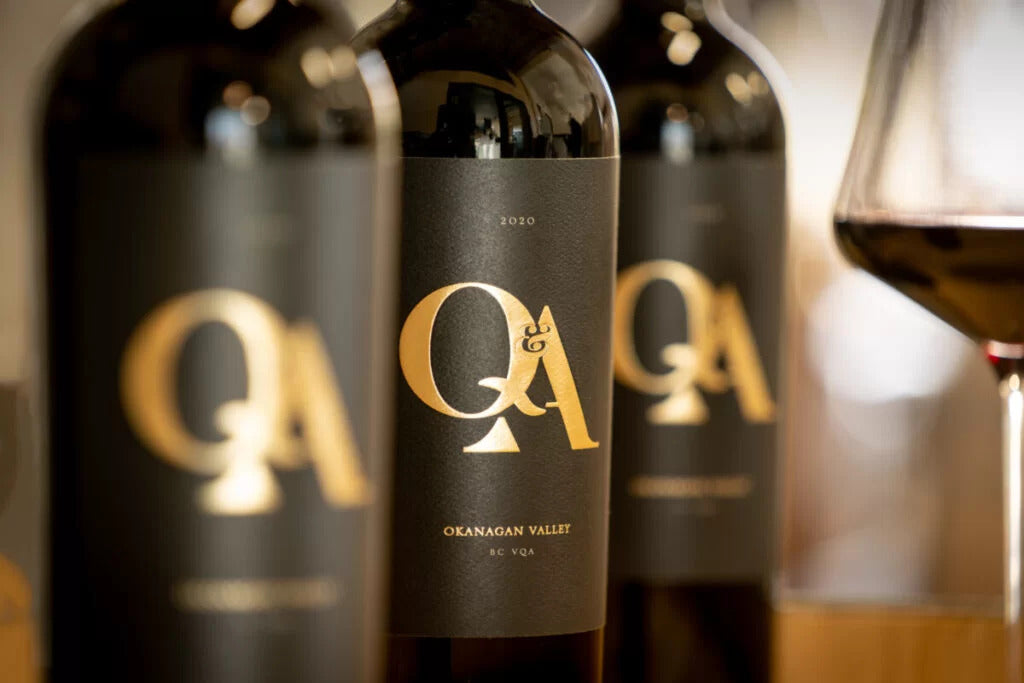 Based in the Okanagan Valley, Q&A is a premium wine project by Hollywood actor and director Jason Priestley, Winemaker's CUT proprietor Michal Mosny, and media personality and broadcaster Terry David Mulligan.
With over 50 years of combined industry experience, they started Q&A by questioning everything they know. 

Jason Priestley, Terry David Mulligan, Michal Mosny
Ten years ago a couple from Slovakia, both winemakers, decided to move to Canada because of our show Hollywood and Vines. They opened a winery in the Okanagan and our paths were crossed forever. It was destiny.
Two years ago, we decided to put this beautiful story in a bottle. We started by questioning everything – the smallest decision, the most trivial detail – to try to create a wine that has every answer. Now you can hear what it has to say.
It's a wine that has a lot to say. But it does so elegantly, almost quietly. It doesn't demand your attention. It earns it.