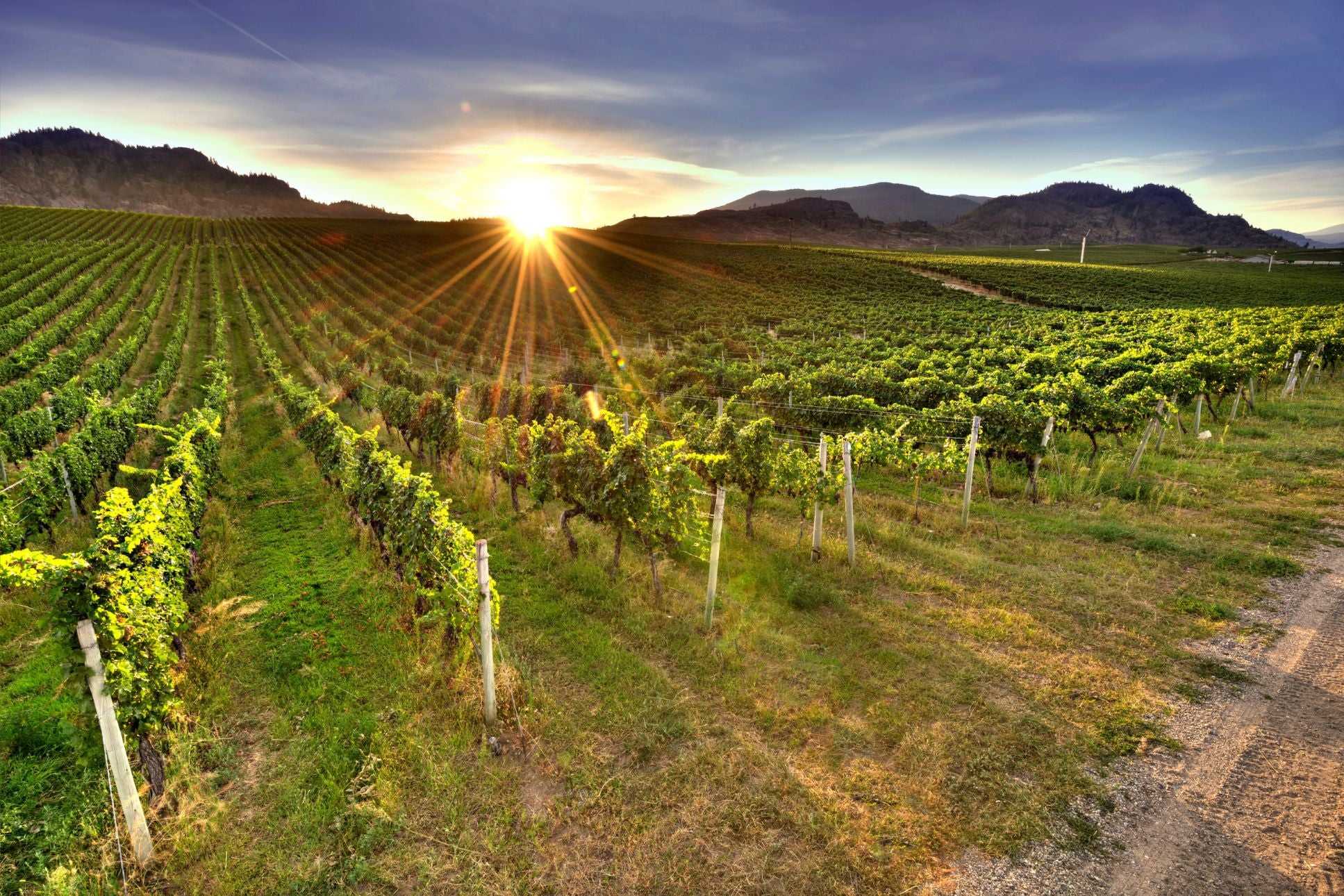 At Phantom Creek Estates, we are dedicated to creating exceptional wines that reflect the unique character and heritage of our organic-certified vineyards. Year after year, vintage after vintage, our world-class winemaking team, led by Mark Beringer, strives to produce the most exquisite wines, whether through the art of blending or by showcasing the distinct personality of a single grape varietal. Our winemaking truly begins in the vineyard. We farm our estate grapes with the aim of expressing the character of each vineyard in the final wine. Each of our estate vineyards is farmed with care and precision under the guidance of Olivier Humbrecht MW, one of the leading authorities on organic and biodynamic farming.
In 2016, Richter Bai purchased Becker and Phantom Creek Vineyards, followed by Kobau Vineyard in 2017. In 2018, Phantom Creek Estates entered into a long-term collaboration with Olivier Humbrecht, Frances's first Master of Wine. He is the owner and winemaker of Domaine Zind-Humbrecht in Alsace, an estate that has been in his family since 1620. It is now of the world's leading producers of Pinot Gris and Riesling. He moved his winery to organic and biodynamic practices in 1997. He is part of Phantom Creek's move to add Pinot Gris and Riesling to its portfolio. Influenced by Humbrecht and having a vision of building a winery that will be here for 100 years, Bai began transitioning the vineyards to organic practices. Kobau became certified organic in 2020, joined by Phantom Creek in 2022. Becker is also certified organic. Evernden Springs Vineyard in nearby Similkameen Valley, planted after Bai purchased it, added a fourth vineyard, which is also certified organic..
 History - 1977, Becker Project BeginsLed by renowned viticulturist Helmut Becker, over 30 different grape varieties were specifically planted at (what's now) Becker Vineyard as a demonstration that traditional European vines could survive in British Columbia. And not only did they survive - they thrived.
Winemaking & Viticulture - Our winemaking truly begins in the vineyard. We farm our estate grapes with the aim of expressing the character of each vineyard in the final wine. And then we get out of the way. 
Winemaking & Harvest - From sampling each individual block to meticulously hand-harvesting each cluster, our goal is to ensure fruit is brought into the winery at optimal ripeness. We pick earlier than most, a crucial step to retaining freshness and achieving balance once bottled.
Winemaking & Winery - Our red wines are first hand sorted, then optically sorted; each berry must meet our standards before it's pressed and fermented in Rousseau oak casks and small French oak barriques. Our whites are pressed whole cluster, wild fermented in custom Stockinger oak casks. Our goal with every one of our wines is to achieve optimal texture, layers of complexity, and integration with oak.
Phantom Creek Estates is home to estate vineyards across two distinct benches in the Okanagan Valley. Uniquely influenced by geological forces millennia in the making, today these acclaimed, historic vineyards are each certified organic and farmed according to meticulous biodynamic techniques. Read more. 
We acknowledge that Phantom Creek Estates is located on the unceded traditional territory of the Syilx (Okanagan) People.
RICHTER BAI, CHAIRMAN
Having discovered wines complex appeal in his youth, Richter Bai retained an interest in wine throughout his career in China. Born within an agricultural community, he has always been close to the land, and Phantom Creek Estates Mary's his passion, for great wine, appreciation of agriculture, and pursuit of excellence in a thrilling new venture. 
MARK BERINGER, DIRECTOR OF WINEMAKING
Mark Beringer, great-great grandson of Berringer Vineyards, founding brother, Jacob Behringer, was immersed in wine from the moment he was born in the heart of Napa Valley. As the direct descendent to Berringer's first Winemaker, and one of the most iconic family names in Napa, Valley Wine history, he knew from a young age that he would follow in the footsteps of his ancestors. Eager to immerse himself in winemaking, after receiving an Enology degree from California State University in Fresno, he spent a year in the cellars at Benziger in Sonoma and then joined Duckhorn in 1992. Mark began as Enologist and worked his way up to Vice President of winemaking at Duckhorn. In 2009, Mark joint Artesa as Vice President and Winemaker. In 2015, Mark returned to his name sake Beringer Vineyards, joining as Chief Winemaker, and following in the footsteps of acclaimed Winemaker Emeritus, Laurie, Hook. Now, he is bringing years of winemaking, expertise and experience to Phantom Creek Estates, in the Okanagan Valley. Mark is a proud father to three daughters, and in his spare time, enjoys mountain, biking and skiing, as well as traveling with his wife, who works as a commercial pilot.