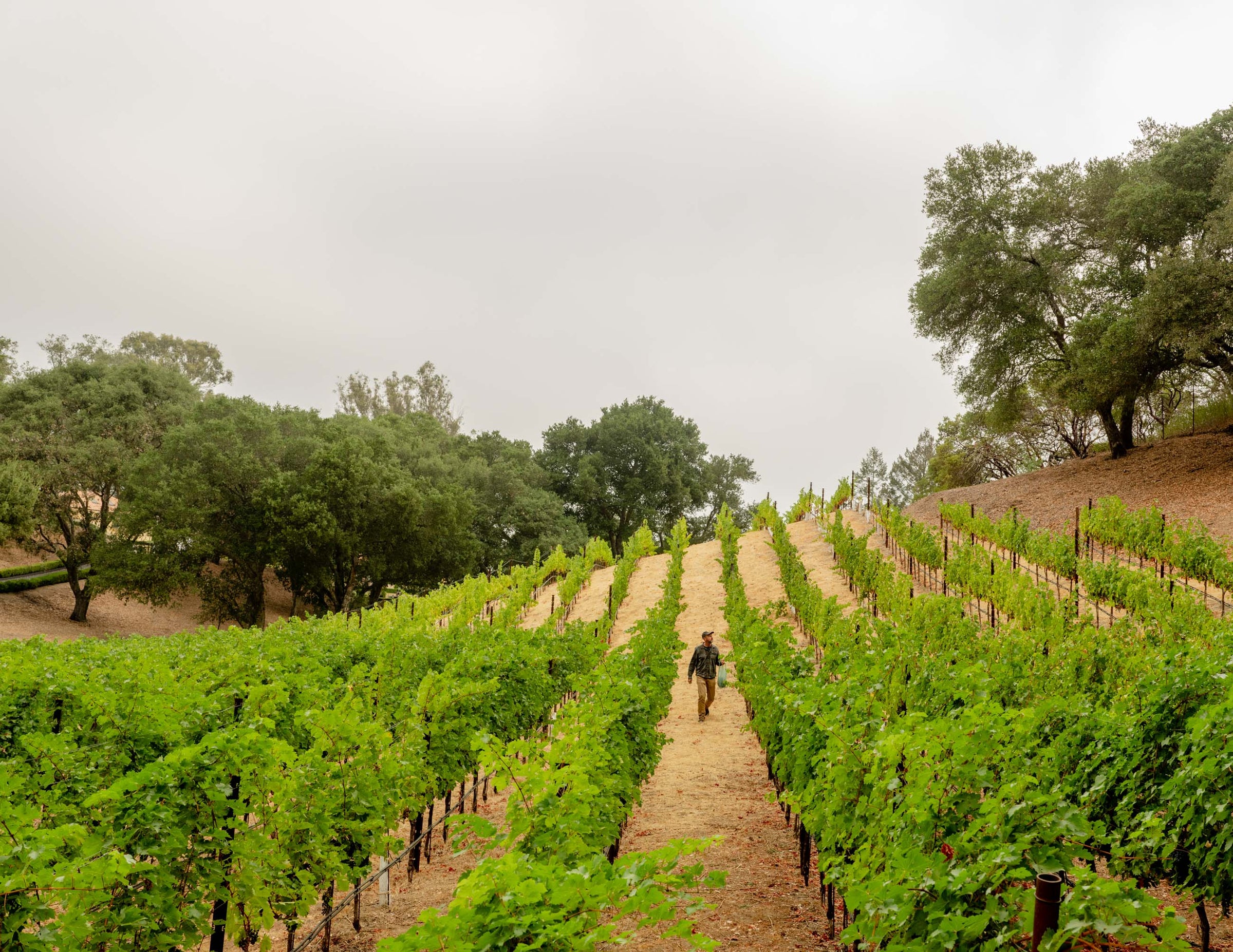 Founded in 2003, Matthiasson Wines is a farm-forward, family-run winery based out of Napa, California. Steve and Jill Matthiasson are the husband-and-wife team behind the label and consider themselves farmers first. Their combined passion for the intersection of nature and culture has been the driving force behind their brand and the style of wines they produce.
With their wine club, they offer two shipments per year. Members can choose either six or twelve bottles per shipment. The six-bottle club includes six different wines, and the twelve-bottle club includes two bottles of each of the six wines. In addition to the wine club offerings, Matthiasson also produces assorted homemade jams that can be added to any of their wine club memberships. With all of these options, their business relies on VineSpring's wine club management tools to manage member enrollment, list segmentation, and order and shipment processing.
Steve Matthiasson 
Steve dreamt of farming his entire life. He became an obsessed gardener and cook while studying philosophy in college. In 1994, while back in grad school for horticulture after three years as a bike messenger/wannabe farmer, he found a job in vineyards and orchards working for a small sustainable agriculture consulting firm. In 1999 he co-authored the California manual on sustainable vineyard practices. In 2002 he started consulting on vineyard practices in Napa. He still loves the challenge of solving vineyard problems for others, but since 2003 the primary focus has been on our own family farming and winemaking. Steve is a life-long student of the craft of viticulture.
"Winemaking, for us, is a natural extension of farming. We have both worked for many years in the sustainable agriculture and local food movement, and in 2003 we started Matthiasson Wines based on those values. Our wines are classical expressions of different grape varieties, some well-known like Chardonnay and Cabernet Sauvignon, and some rare like Ribolla Gialla and Refosco. The wines are refreshing, complement food, and are moderate in alcohol."