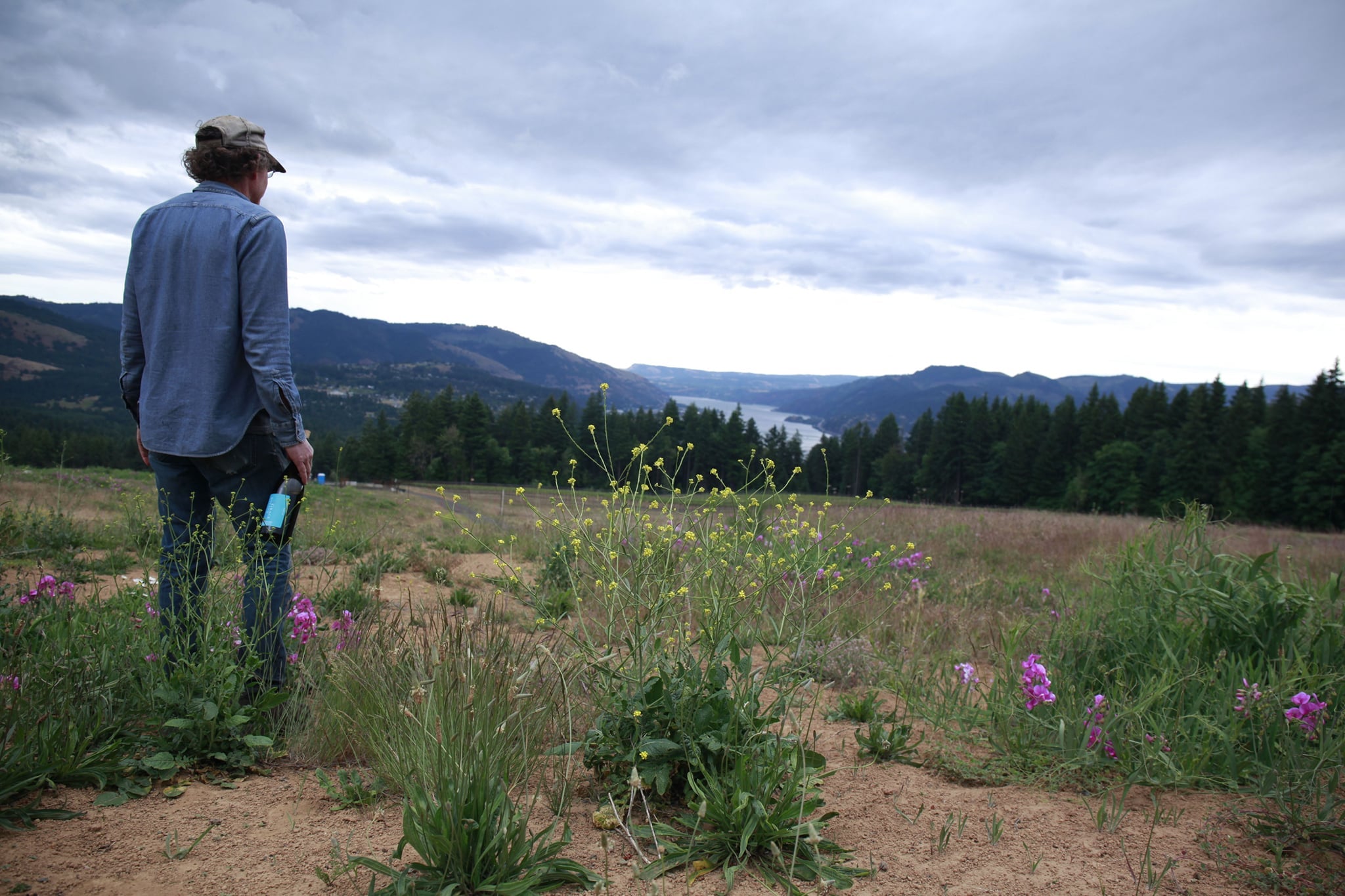 Savage Grace Wines was established in 2011 by owner-wine-maker Michael Savage, with a vintage of Cabernet Franc. His vision is to make Old World style lower-alcohol, balanced, and expressive wines. He is continuing to deepen his core understanding of all stages in the vinification process, to put his philosophy of low-intervention winemaking into practice, where the grape, vineyard and vintage form a unique balance.
"SAVAGE" – echoes the struggle of the grape to withstand the stress of ripening, along with making wine that is true to the grape, site, and vintage.
"GRACE" – also his wife's name, is symbolizing what he hopes to achieve as the end result a wine that is delicate, balanced, approachable yet expressive.
Michael Savage
Michael Savage is a music dude. He runs a recording studio. 'I love the audio analog world,' he says. 'The flaws that this brings are similar to wine. I want to learn about the accidents that happen; to learn what the vineyard is bringing.' He cites as his favourite wine influences Cru Beaujolais, Cabernet Franc and Burgundy. That's a good start!
He got into winemaking when he enrolled in the WSET wine education program, and is part way through his diploma. He took wine production classes at the NW Wine Academy in Seattle. 'I was becoming fascinated with winemaking,' he says. 'I met some people, then did some winemaking in a warehouse space with three other wineries, then expanded to this place.' He currently has a unit of his own in the Woodinville Warehouse district, just a stone's throw away from Jeff Lindsay-Thorsen of WT Vintners. Production is 2000 cases per year.
'I'm looking on the edges in Washington,' he says, taking grapes from places like the Columbia Gorge.