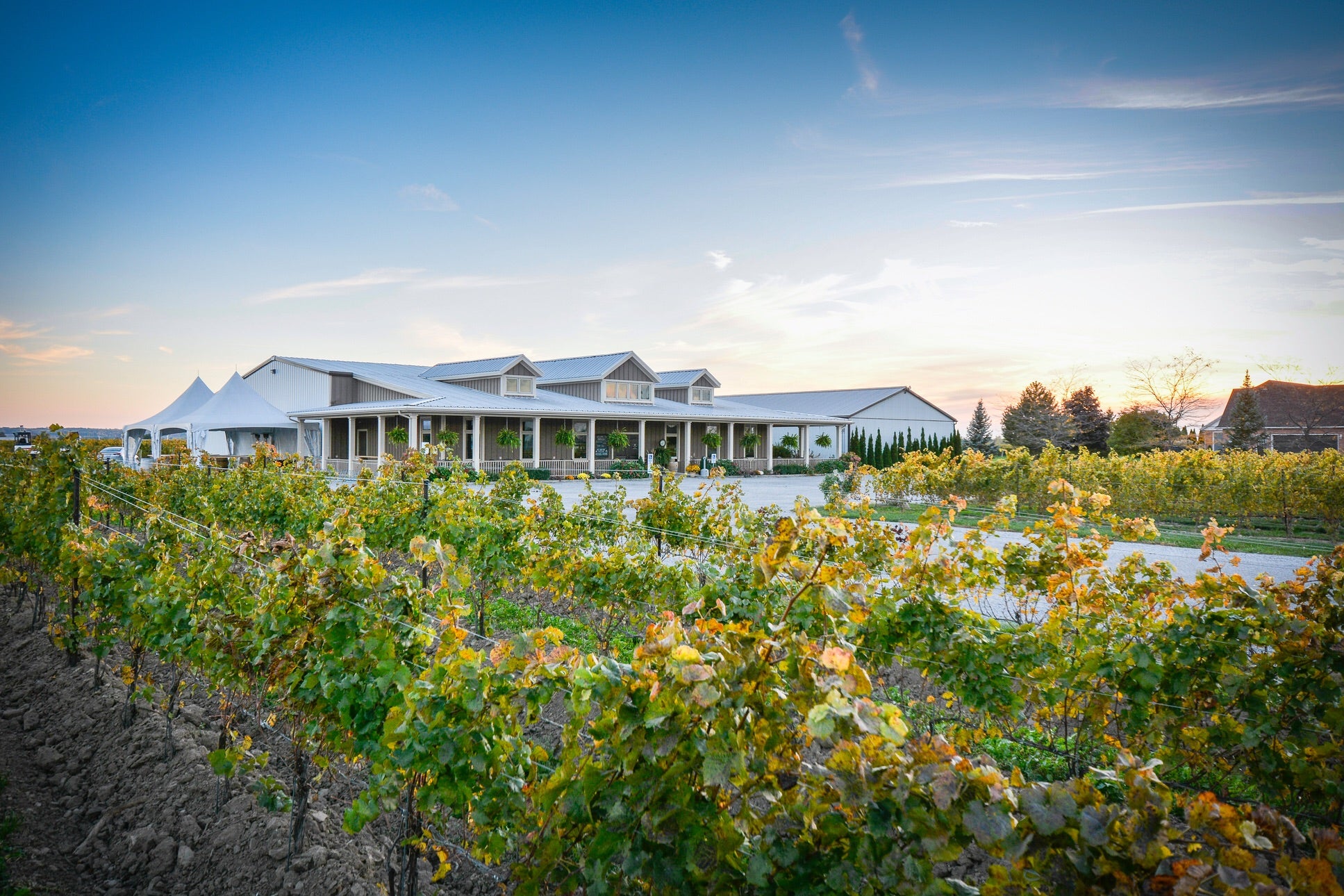 Nestled amongst the sprawling vineyards of the prestigious Four Mile Creek sub-appellation in the heart of Niagara Wine Country, PondView Estate Winery sits on a 50 acre grape farm that has been tended to by the Puglisi family since 1974. 
Our family-owned winery is headed by Luciano (Lou) Puglisi who draws on grape-growing knowledge and experience that has been handed down from one generation to the next. As you sip any one of PondView's wines, you are tasting three generations of grape growing and winemaking experience.
The Puglisi Family Story begins in Sicily, many years ago…
The family first grew vines and produced their own wine, as many Italians did. When Giuseppe Puglisi emigrated to Canada in 1965, he brought with him his passion for grape growing and winemaking. His son Lou has been passed the torch, and now carries on the family tradition. He has embraced this traditional art form and has cultivated some of the finest wines in the Niagara Region.
In celebration of Niagara's unique topography, soils and climate we refer to our estate vineyard as BELLA TERRA or "beautiful land," which is also the name of our premium single vineyard reserve wines. Some of our oldest vines are now 30+ years old.
LOU PUGLISI
Lou's enthusiasm and respect for the winemaking process, alongside his dedication and commitment to excellence, earned him the prestigious title of Grape King in 2008, awarded by the Ministry of Agriculture to the finest vineyard operator in Ontario.
Video: